RCG Risk Leadership
Jerry Yoakum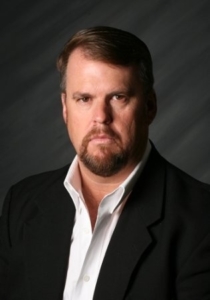 Jerry currently serves as RCG's Executive Director, Protection Services. Professional experience includes over 22 years experience in the fields of executive and dignitary protection, workplace violence intervention, tactical security operations, disaster response and meeting/special event security.
Considerable experience in the field of Labor Security Operations. Including the areas of contingency planning/preparation, labor security operations and evidence documentation. Responsible for the successful deployment of hundreds of labor security projects.
Extensive experience in organizing, planning and managing a variety of major protection projects, including Olympic security details (Salt Lake City and Turin, Italy), large scale special events, high risk executive protection, workplace violence intervention, and tactical security assignments.
Jerry is also a protective vehicle operations master instructor, with over 20 plus years' experience in security driver training. Has created and delivered various protection driver training programs to government, military, and private organizations.
13-year veteran of the United States Marine Corps, Graduate of the R.L. Oatman Executive Protection program, The Gavin DeBecker Advanced Threat Assessment and Management Academy, The Scotti School of Defensive Driving 3-day Protection Driver Program, Tony Scotti Associates Instructor Development program, and the Simunition Instructor program.
Richard Boggs, Jr.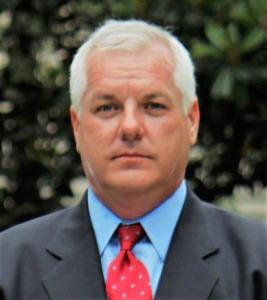 Richard has been a Personal Protection Specialist for the last 20 years. His previous domestic and international protective experience includes Royalty, Government Officials, Corporate Executives, High Net Worth families including young children.  Services have included various types of close protection and force protection operations in Europe, Middle East, Southwest Asia, and Africa.
Mr. Boggs has held positions as a trainer for several companies as well as an Explosives Detection Dog Handler for the US Embassy-Baghdad, Iraq. Richard was a pre-deployment trainer for the US Embassy-Kabul, Afghanistan where he received several letters of recommendation for building training and development programs. Mr. Boggs spent over 8 years between Iraq and other locations around the globe providing services for the US Embassies, Diplomatic Security Service and other agencies.
Mr. Boggs is a graduate of The Tony Scotti Training Network as a Professional Protection Driving Instructor. As a member of the Instructor cadre for Crossroads Training Academy Mr. Boggs certified as a trainer for the United States Air Force, Air Advisor Pre-deployment Program.  The training provided focused on safe vehicle operations in high-risk environments, including surviving vehicle ambushes, Vehicle Counter-Assault Tactics (VCAT), motorcade operations, small arms deployment during vehicle operations, and armored vehicle operations.
Mr. Boggs is a Subject Matter Expert in the fields of Executive Protection, K-9 Operations, Workplace Violence Intervention and Vehicle Operations in High-risk Environments. This gives Mr. Boggs a well-rounded approach to the security challenges that we face in the world today. The diverse challenges and experiences Mr. Boggs faced in the past will ensure a measured and appropriate solution to our client's needs.
Richard is also an Advisory Board Member of the International Security Driver Association. He is a graduate of the Executive Protection Institute and a member of the Nine Lives Associates.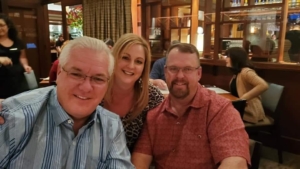 RCG (Richard, Chantal, Gerald)