Executive Protection, Investigations and Security Services
RCG Risk Mitigation, LLC provides a wide range of Executive & VIP Security related services. Our people have all attended professional Executive Protection, Security Driving, First Aid, and other professional security related schools that are nationally recognized. Our Protection Specialists have experience dealing with Corporate Executives, Royal Families, Diplomats, and other discriminating clients. They are able to dress for a black tie party or corporate event and won't stand out at your important board meeting. We can also take care of the advance work for your travel.
If you just need to augment your current security detail due to vacations or injuries, need local assets or trained drivers, we are happy to assist with your needs. We also provide specialty training courses geared towards executives and those who travel for corporate related activities. If you don't see what you need below please call us, we may be able to help and there is no pressure or obligation.
All of our personnel have spent hundreds of hours attending training courses from the premier industry Executive Protection, Security Driving Schools, First Aid & EMT Courses, and many others.
Our team members have real world experience working with high level clients before working for us.
Our people are selected based on recommendation, prior experience, and reputation. Keeping client information confidential is strictly enforced.
Our Professional Security Services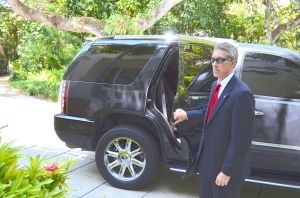 W
hile our specialty is protecting Dignitaries, Corporate Executives, VIP's, and High Net Worth Families including those with young children, we can also assist you with a range of other related security services.
Our "Personal Protection Specialists" have spent hundreds of hours in professional training courses. We provide professional protectors that can blend in with their clients and surroundings.
Read More about our Executive Protection Services
Executives

Government Officials

Church & Religious Figures

Witness Protection – High Profile Trials
Dignitaries

Book Signings

Stalker Victims

Crime & Domestic Abuse Victims
Private Families

Children in Custody Disputes

Jewelry Couriers

Large Cash Transfers
Y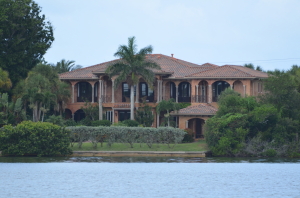 our estate is one of your most valued items after your family.
Our staff will be courteous, dressed appropriately, blend in, and not draw attention from your neighbors or the general public. To the untrained eye we will just be another member of your staff.
Looking for a quality surveillance system? Read more about RCG Estate Security Services
A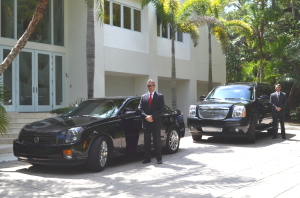 re you looking for a professionally trained driver. Our staff and protection agent have all attended a wide range of both law enforcement and professional civilian driving schools.
We can also assist you in directly hiring a driver that has security training in Accident Avoidance, Protective & Evasive Driving in both sedans and SUV's including Armored vehicles. Our staff and a number of our consultants have previous experience around the world including driving in high risk countries.
Find out more about our Security Driver Services
Concerned about security or just want piece of mind at your high profile event?
We can provide you with a professional solution. Our Meeting and Event Services are amongst the best in the industry.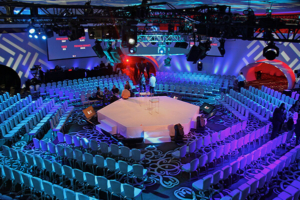 Corporate Events and Meetings

Black Tie Events

Book Signings
Political Events

Religious Events

High Profile Weddings
Board and Shareholder Meetings
A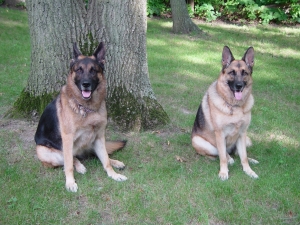 re you in need of quality K-9 services? Through our professional network we can provide you with K-9′s to search for explosives, controlled substances, protection, and even service dogs.
If you are looking to purchase your own professionally trained K-9 we can put you in touch with the top trainers and suppliers. Does your current K-9 need retraining or certification? We can manage these needs with a network of strategic partnerships. The K-9 network that we work with also supplies K-9 services and dogs to many agencies of United States Government for Domestic and Foreign Service.
Find out more about our K-9 Security Services
U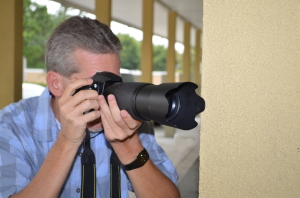 nfortunately today Insurance Fraud is a large and growing problem. Many of our investigators are former police officers  with a wide variety of investigative backgrounds, including accident investigations with the Florida Highway Patrol. We have a number of experienced investigators available to help with your case.
Insurance Fraud

Background Checks

Employee Theft
Background Investigations

Product Verification and Interventions 

Surveillance
Workplace Violence Investigations

Asset Searches
Find out more information about how RCG Private Investigations can help you.
In today's economy Workplace Violence issues become a big concern and liability for many employers, members of our staff have assisted companies with hundreds of workplace security issues. Let us assist you so that you can concentrate on running your business.
Labor Disputes

Threats to Employees
from;  OSHA Workplace Violence Information
"Who is at risk of workplace violence?"
"Nearly 2 million American workers report having been victims of workplace violence each year. Unfortunately, many more cases go unreported. The truth is, workplace violence can strike anywhere, anytime, and no one is immune. Research has identified factors that may increase the risk of violence for some workers at certain work sites. Such factors include exchanging money with the public and working with volatile, unstable people. Working alone or in isolated areas may also contribute to the potential for violence."
Find out more information about how the RCG Workplace Violence Mitigation Team of security professionals can help you.
Are looking to hire full time security related staff but don't want an untrained security guard? Being members of a Professional Executive Protection Association we have access to professionally trained Executive Security personnel and we can use our network of over 3,000 fellow graduates to find you the right candidate. If we are unable to provide you with what you need we will recommend a high quality provider at no cost from us. Is there another issue where you have a concern? Feel free to contact us, all information is kept strictly confidential.
We can also consult with law enforcement agencies on protective related security matters when it comes to high profile prisoner transport, witness protection, or even getting your personnel trained for protective operations.
Security-Risk Assessment

Travel Security & Advances

Alarm & Camera Systems
Security Awareness Training

Hiring Security Staff

K-9 Services
Resume Reviews (with Overseas Experience)

Executive and Threat Assessments

Policy and Security Procedure Development

Security Master Planning and Audits