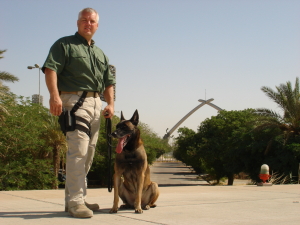 K-9 Security Solutions
Are you in need of quality K-9 security services? Through our professional network we can provide you with K-9′s to search for explosives, controlled substances, protection, and even service dogs.
RCG Risk Mitigation leadership has been directly involved with implementation or working K-9 assets in the most hostile environments in the world. Our unique experience and history with the K-9 business has given us access to a worldwide network of trainers and suppliers of dogs as well as trained handlers.
If you are looking to purchase your own professionally trained K-9 we can put you in touch with the top trainers and suppliers. Does your current K-9 need retraining or certification? We can manage these needs with a network of strategic partnerships. The K-9 network that we work with also supplies K-9 services and dogs to many agencies of United States Government for Domestic and Foreign Service.
Protection

Explosive Detection

Drug Detection